PSD2, the Payment Services Directive mandate of the European Union (EU) enables business and consumer banking customers to use third-party providers to manage financial transactions. Furthermore, the regulation requires banks to provide these third-parties access to their customers accounts through open APIs
PSD2, in fact, changes the very nature of banking when any of the participants -- bank, customer, merchant, or third party -- resides in Europe. The regulation also establishes different types of third parties, opening up new opportunities for enterprising service providers.
The APIs that PSD2 delineates provide the mechanism that enables PSD2 to work -- and for any company serving in any of the roles that PSD2 defines, managing those APIs is essential to the seamless operation of the services and the mitigation of inherent security and performance risks.
In this webinar, digital transformation expert Jason Bloomberg, President of industry analyst firm Intellyx, has discussed the complexities of the API-enabled ecosystem that PSD2 creates and the many essential roles that API management must serve to ensure successful, secure financial transactions.
Next, Fiorano Software CEO and CTO Atul Saini explained the actual PSD2 functionality and how APIs (and to a lesser extent messaging) are used to implement PSD2. He explained how Fiorano API Management provides the security, metering, monitoring, and management that all PSD2 participants require.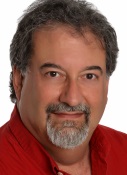 Jason Bloomberg
Jason Bloomberg is the leading industry analyst and globally recognized expert on agile digital transformation. He writes and speaks on how today's disruptive enterprise technology trends support the digital professional's business transformation goals.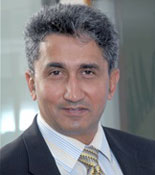 Atul Saini
Atul Saini, Chief Executive Office and Chief Technology Officer at Fiorano Software founded the company in 1995 with the vision of bringing an architectural revolution in the realm of business integration. For over 2 decades, Atul has been at the forefront of integration and SOA, with continuous innovation from the days of basic messaging-middleware in the mid-90s through to present day peer-to-peer distributed processing.